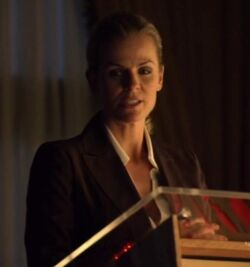 The Wood Nymph is a Fae that has a strong symbiosis with the woods and forests of Nature.
Character arc
The Wood Nymph can control wood at will, causing it to bend or snare someone.
The Glaive is a Telepath/Wood Nymph hybrid with abilities from both parents.
Trivia
Wood nymphs are members of both Dryads[1] (Greek mythology) and Silvanus[2] (Roman mythology) deities.
Appearances
References
REMOVE STUB TAG WHEN SUFFICIENT INFO IS PROVIDED