Sub
When God Opens a Window
Season 5, Episode 4
Air date
December 28, 2014
Written by
Steve Cochrane
Directed by
Mairzee Almas
Episode guide
Previous
Big in Japan
Next
It's Your Lucky Fae
When God Opens a Window is the fourth episode of Season 5.
Writer
Synopsis
Bo and Tamsin disagree over a young Fae who asks for help. Trick turns to Dyson with a mysterious case and an unwanted partner.
Plot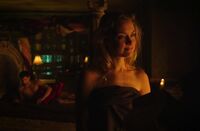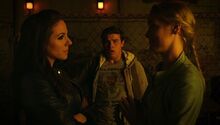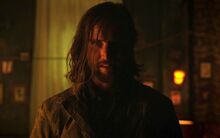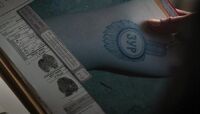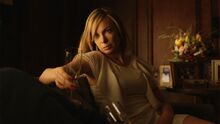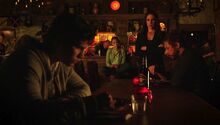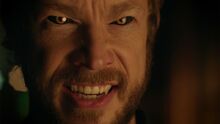 Songs and Music
Born To Ruin  by Wildlife
Just One Wink  by Cathy Go
Laugh Yourself To Sleep  by Freeman Dre & The Kitchen Party
Trivia
The title of the episode might derive from "The Sound of Music" where Maria says to Captain Von Trapp, "The Reverend Mother always says, 'when the Lord closes a door, somewhere he opens a window'." Although variations of the idiom has been commonly, but incorrectly, attributed to Bible verse, the phrase (When God closes....) is not found in either Old or New Testament.
A Triskelion or triskele is a motif consisting of three interlocked spirals, three bent human legs, or three bent/curved lines extending from the center of the symbol. The triskelion symbol appears in many early cultures. The triple spiral motif is a Neolithic symbol in Western Europe. It is considered a Celtic symbol but is in fact a pre-Celtic symbol.
The triple spiral or triskele is a Celtic and pre-Celtic symbol found on a number of Irish Megalithic and Neolithic sites. The triple spiral is one of the main symbols of Celtic Reconstructionist Paganism, often standing for the "three realms" — Land, Sea and Sky, or for one of a number of deities who are described in the lore as "threefold" or triadic.