Truth and Consequences
Season 2, Episode 19
Air date
March 11, 2012
Written by
Grant Rosenberg
Directed by
Lee Rose
Episode guide
Previous
Fae-nted Love
Next
Lachlan's Gambit
Truth and Consequences is the nineteenth episode of Season 2.
Writer
Synopsis
Bo confronts a very powerful Fae, uncertain whether she can trust The Ash's counsel. The coming War takes its first casualties – literally and figuratively – which challenges Bo's and Kenzi's commitments to the cause and the ones they love.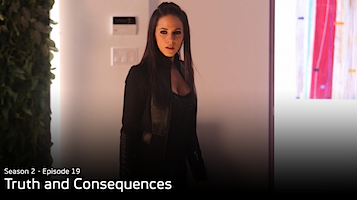 Plot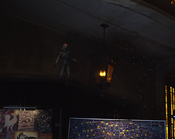 The Ash asks Bo to kill The Glaive on the suspicion that she has sided with The Garuda. After consulting with Trick, who agrees with The Ash's suspicions, Bo investigates The Glaive for herself.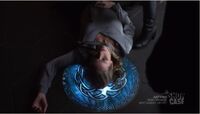 The Glaive attempts to capture Bo but is unsuccessful. Bo, instead, captures The Glaive and brings her back to The Ash to be placed under his custody.
Kenzie breaks up with Nate in order to protect him and to be by Bo's side in the upcoming battle with The Garuda.
Lauren attempts to inject a cure into Nadia, but Nadia destroys the syringe. While Lauren is taking a shower, Nadia attacks her with a kitchen knife but comes to her senses before hurting Lauren.
Later, Bo arrives at Lauren's apartment and confronts Nadia about her attack on Kenzi. Nadia is mentally unstable and begs to be killed because she feels there is something evil possessing her and is losing all control over herself.
Bo does not want to follow through on Nadia's request, but when Nadia suddenly turns against Lauren and attacks her, Bo stabs Nadia in the abdomen and kills her.
Lauren falls to her knees beside Nadia's body and breaks down in tears of anguish, as Bo leaves the two of them and departs Lauren's apartment.
Songs and Music
Close Watch  by Agnes Obel
Go On And Kiss Me  by The Raveonettes
Some Things I Am  by Kristian Southhouse
Trivia
The shower scene with Lauren is an homage to the shower scene in the Alfred Hitchcock 1960 horror thriller "Psycho."
PLOT NEEDS TO BE FLESHED OUT