Shawn Doyle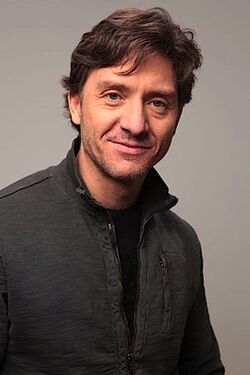 Birthplace
Wabush (Labrador), Newfoundland, Canada
Shawn Doyle is a Canadian theatre, film, and television actor.
Biography
Doyle is the son of Canadian actor Jerry Doyle, and cousin of Canadian pop singer Damhnait Doyle.
Career
After moving to Los Angeles, California, USA, in 2005, he landed recurring roles on Desperate Housewives, 24, Big Love; and guest star roles on several television series including C.S.I., Lost, Numbers, and Medium.
He won the 2006 Dora (Canadian Tony) Award for "Outstanding Male Performance" in the play, "A Number".
Shawn Doyle played the role of Dr. Isaac Taft in the following episodes of Lost Girl:
Links
Official Fan Site
Trivia
In his IMDb filmography, his Lost Girl character name appears as "Dr. Isaac Felt."
References