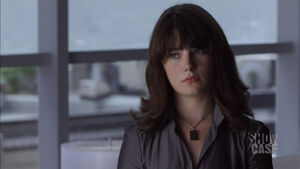 A Seniatta is an Italian Dark Fae.
Character arc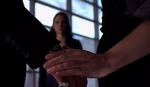 A Seniatta can control a human's inner motivations.
The Morrigan's assistant, Bianca, was a Seniatta and used her powers to make human artists agree to The Morrigan's outrageous demands.
When Bianca influenced a dominatrix to kill Vex, she touched the woman one time and this was enough to drive her to kill Vex later.
Trivia
Seniatta appear to require touch in order to influence the emotions of their victims. The influence a Seniatta exerts on someone appears to last a long time.
Appearances
References
NEEDS MORE INFORMATION PER EPISODE