Sarain Boylan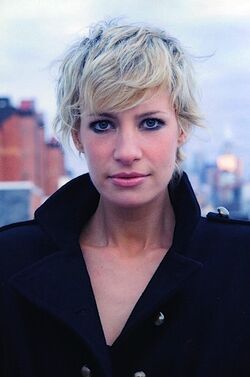 Sarain Boylan is a Canadian filmmaker and screenwriter, and film and television actress.
Biography
Sarain Boylan is Chair of the Board of Directors for the "Centre for the Arts", a not-for-profit organization supporting the development of Canadian artists in film and television. In 2007, she organized and produced a joint program with "Theatre Revolve" to assist 20 young immigrant women in successfully making their first films. Boylan is Co-President of Underground Pictures, Inc.
Career
Film credits include: Sahara in Keeping It Together (2013), Carol in Method (2013), Kendra in Gangster Exchange (2010), Sophia in Death Warrior (2009), Danielle in A Wake (2009), Ultrasound Technician in The Baby Formula (2008), Gina Larson in Freezer Burn: The Invasion of Laxdale (2008), Brenda in Saw IV (2007), Iris Ward in Bon Cop, Bad Cop (2006), Kelly in The House (2006), Lori in The Right Way (2004), Vonny in Posers (2003), and Helen in Boy Meets Girl (1998).
Television credits include Bonnie Drummond in Saving Hope, Astrid in Orphan Black, Sadie Falls in Rookie Blue, Yana in Republic of Doyle, Lulu in Being Erica, Cerebella in Aaron Stone, Malta in Rent-a-Goalie, Kona Brynjólfs in Dagvaktin, Darcy Ann 'Dan' Norton in 'Til Death Do Us Part, Nora Jaret in A Nero Wolfe Mystery, Roxanne in The Hunger, and Due South.
Made-for-TV movie work includes Lara in Witchslayer Gretl, Desert Missy in The 19th Wife, Tammy in Million Dollar Murder, Katarina Grant in Hustle: The Pete Rose Story, Melody King in Bleacher Bums, and Jill Watkins in Happy Face Murders.
Sarain Boylan played the role of The Warden, a Liderc, in the following episodes of Lost Girl:
Links
Official Fan Page
References
NEEDS BIRTH DATE + CITY & REGION OF BIRTH PLACE