Linda Hamilton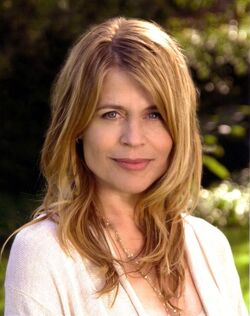 Date of Birth
26 September 1956
Birthplace
Salisbury, Maryland, United States
Linda Hamilton is an American film and television actress.
Biography
Career
Hamilton is best known for her role as Sarah Connor in The Terminator (1984) and its sequel Terminator 2: Judgment Day (1991). Other film work includes Dante's Peak (1997) as Rachel Wando; The Secret Life of Girls (1999) as Ruby Sanford; Broken (2006) as Karen; Refuge (2010) as Amelia Philips; Bad Behavior (2013) as Margaret.
Television roles include Lisa Rogers on Secrets of Midland Heights; Lauren Hollister on King's Crossing; Sandy Valpariso on Hill Street Blues; Catherine Chandler on Beauty and the Beast, for which she was nominated for two Golden Globes and an Emmy Award; Nemesis on Hercules; the voice of Dr. Ozma Furbanna on the animated series Buzz Lightyear of Star Command; Carol on The Line; Linda on Weeds; Mary Elizabeth Bartowski on Chuck; Rowntree on Air Force One is Down; Pilar on Defiance. Made-for-TV movies include The Way to Dusty Death (1996) as Beth MacAlpine; Silent Night (2002) as Elisabeth Vincken; Home by Christmas (2006) as Julie Bedford; Bermuda Tentacles (2014) as Admiral Hansen.
Linda Hamilton played the role of Acacia, a Valkyrie, in the following episodes of Lost Girl:
Links
Official Fan Site
Articles and Interviews
[ if a web page is no longer accessible try a search of the URL on Wayback Machine for a possible archive ]
Q&A: Linda Hamilton riffs on her 'Lost Girl' return
January 24, 2014. The Loop (TV Guide.ca)
Linda Hamilton returns to Lost Girl
January 23, 2014. MSN Entertainment Canada
References
Community content is available under
CC-BY-SA
unless otherwise noted.