Lina Roessler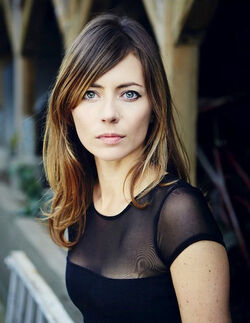 Birthplace
Toronto, Ontario, Canada
Lina Roessler is a Canadian film, television, and theatre actress.
Biography
Roessler is the recipient of a double honors degree in English and Creative Writing from Concordia University in Montreal, Quebec, Canada. She earned a performance degree from the American Academy of Dramatic Arts in New York City (USA), the oldest acting school in the English speaking world.
Career
Selected New York stage credits include "Hurlyburly" (St. Marks Theatre), "Hamlet" (La Terrazza Theatre), and the New York premieres of "Sitting Pretty" (Hypothetical Theatre) and "Zarathustra Said Some Things, No?" (Bridge Theatre). Selected Montreal stage credits include "Doubt" (Centaur Theatre), "Beach House", "Burnt Sienna", and "Barnacle Wood" (Infinitheatre).
Film credits include Publicist in I'm Not There (2007), Sophie St-Laurent in Snow & Ashes (Neige et cendres) (2010), for which she was nominated for a 2011 ACTRA award for outstanding female performance, Sabrina in Funkytown (2011), Sarah Greene in Sur le rythme (2011), Tracy in The Conspiracy (2012), Tara Levy-Hunter in The Priviledged (2013).
She wrote, produced and directed the short film Little Whispers: The Vow (2014).
Lina Roessler played the role of Ciara, a Fairy-Scuffock, in the following episodes of Lost Girl:
She played a special role in the following episode:
Links
Official Fan Site
Gallery
Videos
Articles and Interviews
[ if a web page is no longer accessible try a search of the URL on Wayback Machine for a possible archive ]
Lost Girl - Lina Roessler lands major role
September 15, 2011. SpoilerTV
References
NEEDS BIRTHPLACE. COPYEDITS OF STAGE & FILM INFO. ANY TV WORK INFO?