Here Comes the Night
Season 5, Episode 7
Air date
January 18, 2015
Written by
Michael Grassi
Directed by
Paolo Barzman
Episode guide
Previous
Clear Eyes, Fae Hearts
Next
End of Faes
Here Comes the Night is the seventh episode of Season 5.
Writer
Synopsis
Bo and the gang deal with the aftermath of a storm.
Plot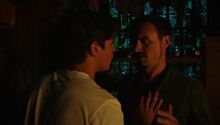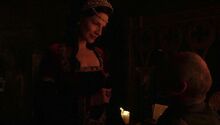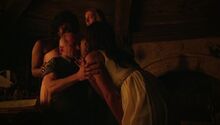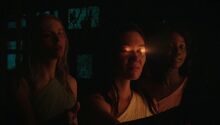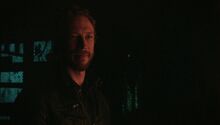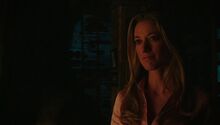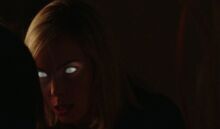 Songs and Music
Lullabies  by Yuna
On The Shore  by Slow Skies
Tell It Like It Is  by Aaron Neville
Trivia
5.07
LAUREN: For some of us life is shorter.
BO: Then let's make it count.
3.01
BO: I want to give this a real shot. Be together. Life is too short.
5.07
BO: Lauren, you need to go. I'll take care of this.
LAUREN: I'm not leaving you alone.
2.22
LAUREN: We'll find a place to stay until you get back.
BO: No! I'm not leaving you.