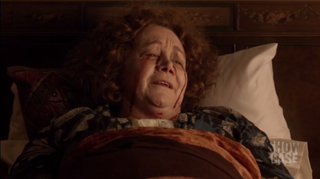 An Aswang is a carrion eater Light Fae.
Character arc
Aswangs usually ate bodies that died in an epidemic. In more civilized times, an Aswang eats bodies or body parts that he or she receives from a local mortuary. Doing so keeps viral agents from diseased flesh from spreading out into the community. Halima was an Aswang.
Abilities
Able to digest body parts
Trivia
An Aswang (or Asuwang) is a mythical creature in Philippine folklore. The aswang is an inherently evil vampire-like creature and is the subject of a wide variety of myths and stories, the details of which vary greatly. Spanish colonizers noted that the Aswang was the most feared among the mythical creatures of the Philippines, even in the 16th century. The myth of the aswang is well known throughout the Philippines, except in the Ilocos region, which is the only region that does not have an equivalent myth. It is especially popular in the Western Visayan regions such as Capiz, Iloilo and Antique. Other regional names for the aswang include "tik-tik", "wak-wak" and "soc-soc".[1]
Appearances
References