Anthony Lemke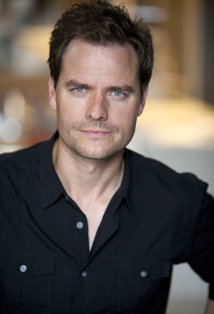 Birthplace
Ottawa, Ontario, Canada
Anthony Lemke is a Canadian television and film actor, and screenwriter.
Biography
Lemke lives in Toronto, Ontario, Canada. He studied law at the prestigious McGill University Faculty of Law in Montreal, Quebec, from which he graduated in 2007 with degrees in Common Law and Civil Law.
He began his acting career after graduating from the University of Waterloo in Waterloo, Ontario, with a degree in Theatre Arts. Lemke started in theatre, but it was a turn in a York University short film that got him hooked on acting in television and film.
Career
Lemke is best known in the United States as Captain Marcus Grisham from the cult-hit television series Queen of Swords and in Canada as David Rothstein in the hit, multiple award-winning series Les Hauts et les bas de Sophie Paquin.
His television work includes Peter Garrett in Mirador, the Radio-Canada Quebec French series, Brian Becker on The Listener, Clive Edmonston on the NBC mini-series The Last Templar, Charles Jefferson on Rumours, Coach Marcus Gilday on Blue Mountain State, Harrison Welles in Witches of East End, Philip Davis in the made-for-TV movie Bomb Girls: Facing the Enemy (2014), and guest appearances such as Michael Martin in Warehouse 13. Film work includes Captain Hutton in White House Down (2013), Rouge sang (The Storm Within) (2013), Matt Burns in Down the Road Again (2011), and Josh in One Last Dance (2010), a short film he wrote and co-produced with Geoffrey Uloth (founder of Evergon Arts production company).
Anthony Lemke played the role of Ryan Lambert, a Loki, in the following episodes of Lost Girl:
Links
Official Fan Site
Gallery
Videos
Articles and Interviews
References
Community content is available under
CC-BY-SA
unless otherwise noted.