Alisen Down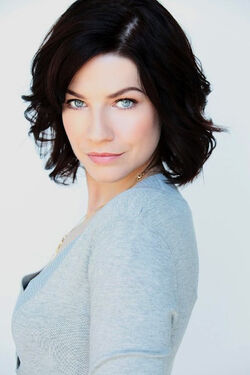 Date of Birth
3 January 1976
Birthplace
Langley, British Columbia, Canada
Alisen Down is a Canadian film, television, and theatre actress.
Biography
Alisen Elizabeth Jean Down studied at the American Academy of Dramatic Arts in Los Angeles, California, USA,  where she won the "Charles Jehlinger Award" for Excellence in Acting; and at the British American Dramatic Academy in Oxford, England. She is married to actor David Richmond-Peck.
Career
Television roles include Anita Dunn in Cold Squad, Miranda Feigelsteen in Mysterious Ways, Dr. Maria Donato in Da Vinci's Inquest, Priscillia in The L Word, Lillian Luthor in Smallville, Jean Barolay in the Battlestar Galactica series, Sault Ste. Marie in Robson Arms, Dr. Brightman in SGU Stargate Universe, Jill in R. L. Stine's The Haunting Hour, Linda Rousso in Shattered, Kathy Eaton in Gracepoint, Striking Woman in 12 Monkeys.
Film work includes Bad Money (1999), The Day the Earth Stood Still (2008), Case 39 (2009).
In 2000, Down won the Gemini Award and Leo Award for her performance as Anita Dunn in the Cold Squad episode "Deadbeat Walking".
Alisen Down played the role of Isabeau in the following episodes of Lost Girl:
Links
Official Fan Site
References